WEEKEND & Public Programs
*Please note that children need to be accompanied by a caregiver during
family programs unless noted otherwise.
April
Naturalist in Your Neighborhood
Friday, April 26th, 10:00 AM – 4:00 PM
Show your town pride by helping Rye become one of New York State's Community Wildlife Habitats TM. A Rye Nature Center naturalist will visit your property and provide suggestions on how to make it more welcoming to wildlife. Contact ajjohnson@ryenaturecenter.org to arrange your visit or for more information.
Free of charge.
Pond Exploration
Saturday, April 27th, 1:00 PM
As spring begins to settle in, our ponds come to life! Be prepared to get dirty as a naturalist accompanies you to one of our many bodies of water with dip nets in tow. We will sort through the muck in hopes of finding fairy shrimp, tadpoles, and even salamanders!
Suggested for ages 5 and up. $5/person members, $8/person non-members.
May
Hike & Seek Evening for 5th and 6th Graders
Friday, May 3rd, 5:00 PM – 6:30 PM
Join the FRNC team as we play a large, group session of hide and seek in the RNC forest. Children will be assigned to a team and work together to both hide and seek the other group.
*Drop-off Program. Pre-registration required* $10/child.
Shelter Building
Saturday, May 11th, 1:00 PM
Make a teepee or lean-to using all-natural materials from the forest like tulip bark, oak branches, and pine needles. We'll also learn to tie basic knots with natural twine to complete our "forts" and hide inside to spy wildlife. Suggested for ages 7 and up. $5/person members, $8/person non-members.
June
Family Campout
June 1, 5:00 PM - June 2, 9:00 AM
Stargazing, campfire stories, roasting marshmallows, and falling asleep to the sounds of nature are on the agenda. This is the perfect way to introduce your family to the joys of the outdoors while there is still a Starbucks five minutes down the road. Bring your own tent or borrow one of ours. Price includes dinner, breakfast, and a guided hike. This program is for members only. Limited space. Advanced registration required. Suggested for ages 5 and up. $40/person.
Family Programs
Mondays 9:45 - 10:45AM
$10/family members, $15/family non-members
January: 7, 14, 28
February: 4, 11, 25
March: 4, 11, 18, 25
April: 1, 8, 29
May: 6, 13, 20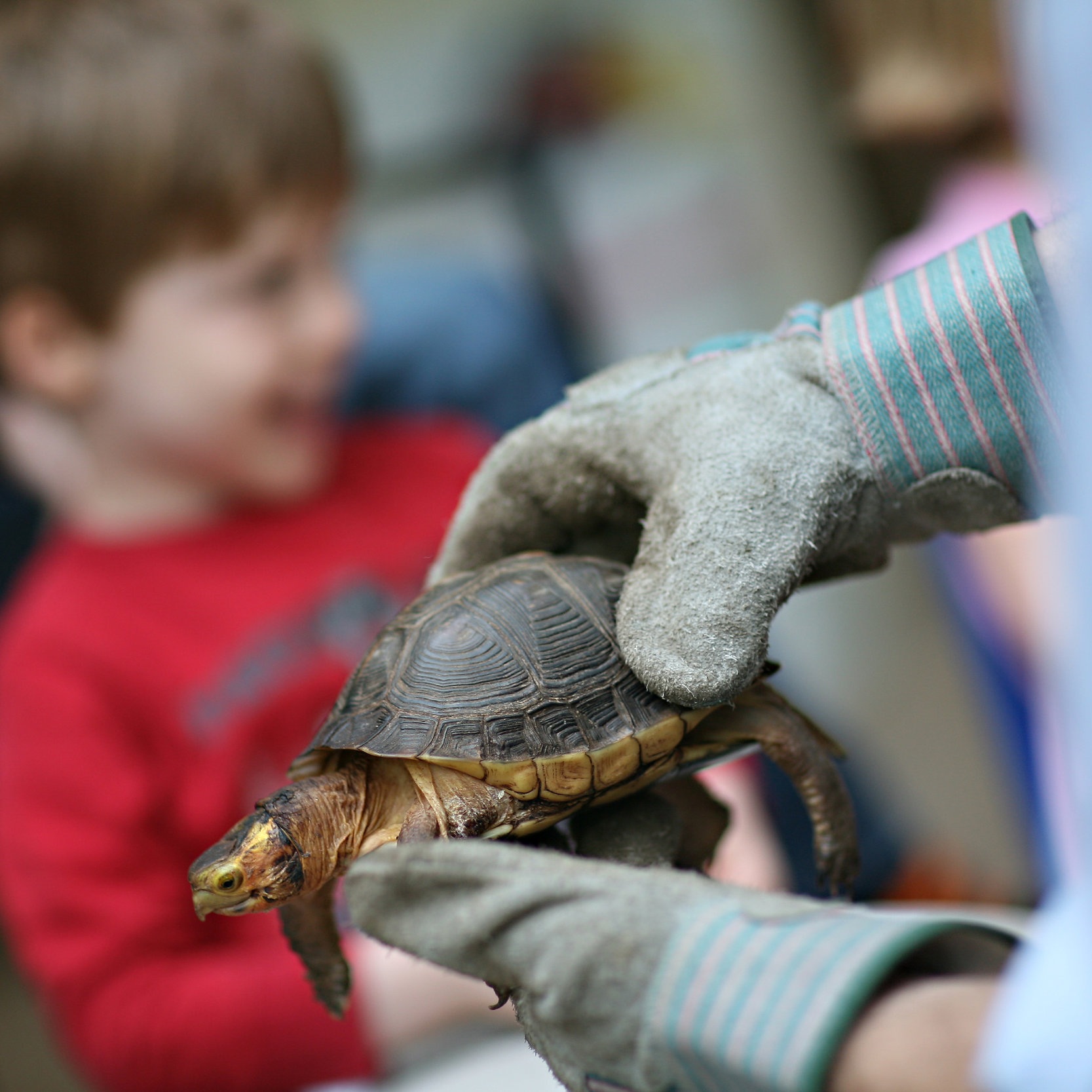 Saturdays 9:15 - 10:00AM
$10/family members, $15/family non-members
January 12, February 9, March 2, April 6, May 4
Ecology Club for Families with Special Needs
Saturdays 3:30 - 4:30PM
March 23, April 13, May 18